If you have any press queries please contact: Jane Edbrooke, Head of Policy and Communications Faculty of Occupational Medicine & Society of Occupational Medicine, on jane.edbrooke@fom.ac.uk 
Dr Anne de Bono, President, Faculty of Occupational Medicine
Dr de Bono began her career as a principal in General Practice in Oxford and Edinburgh. After moving to Leicester she pursued a second career, setting up a small occupational health (OH) department from scratch. After NHS reorganisation and mergers, a greater challenge followed – to develop a large multidisciplinary OH service within the new University Hospitals of Leicester NHS Trust. 15 years later she leads a SEQOHS accredited service with an enlarged client and staff profile, including five consultant occupational physicians and a steady throughput of specialist registrars and nurses. Since 2013 Dr de Bono has been privileged to chair the NHS Health at Work Network, representing almost all NHS OH services in England. She has brought clinicians and managers together to develop standards, provide support, and work strategically to promote the value of occupational health. She has helped establish groups to drive initiatives and solutions, including a collaborative trading group working with the private OH sector.
Air Commodore David McLoughlin OBE, President-Elect, Society Occupational Medicine
David McLoughlin joined the Royal Air Force in 1988 as a medical cadet. After qualifying in medicine from Queen's University, Belfast in 1990 he trained as a General Practitioner at RAF Gatow, HQ AFCENT, RAF Marham, and Hinchingbrooke NHS Hospital trust. This was followed by postings to RAF Ascension Island, to RAF Aldergrove and to RAF Henlow as an Aviation Medicine instructor.
He was made Officer Commanding Aviation Medicine Training Wing and promoted to Wing Commander in 2004. He was appointed as President of the RAF Medical Board and promoted to Group Captain in 2010. He took up the post of Inspector General on promotion to Air Commodore on 27 Mar 17.
Air Commodore McLoughlin is a Member of the Royal College of General Practitioners, a Fellow of the Faculty of Occupational Medicine and a Fellow of the Royal College of Physicians. He won the Stewart Memorial prize in 1999, the Royal Society of Medicine United Services section research prize in 2000 and the John Ernsting prize of the US based Aerospace Medicine Association in 2017. His operational experience includes Northern Ireland (a home tour), the Falkland Islands, OP TELIC and OP HERRICK (3 tours). He was awarded the Order of St John in 2005 and the Order of the British Empire in 2014. He has been the RAF Taylor Professor of Occupational Medicine and the Director of Assessment for the national Faculty of Occupational Medicine.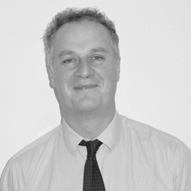 Nick Pahl, CEO, Society of Occupational Medicine
Nick is CEO of the Society of Occupational Medicine, which aims to improve the health of the working age population across the UK. It is a national leader in supporting professional development and education in occupational health. He is also currently vice Chair of the Research Council for Complementary Medicine and on the steering group of the Professional Associations Research Network. He was previously CEO of the British Acupuncture Council, Assistant Director in a London NHS Primary Care Trust and has held senior posts of a national hospice charity and Marie Stopes International. Nick has completed a Windsor Leadership Trust and ACEVO next generation CEO training, has a diploma in management, a degree in Economics and an MSc in Public Health from the London School of Hygiene and Tropical Medicine.